Washington Report - Feb. 10, 2023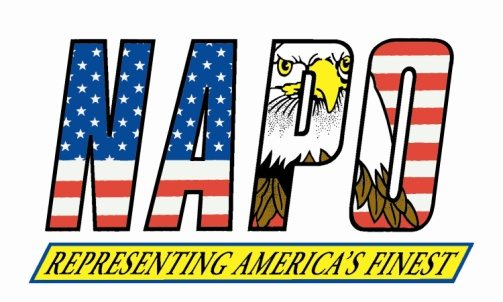 The Senate Committee on Commerce, Science, and Transportation is taking up for the third time President Biden's nominee to be a Federal Communication Commission (FCC) commissioner, Gigi Sohn. NAPO has serious concerns with Ms. Sohn, who has a significant record of supporting anti-law enforcement statements on social media. We shared these concern in a Feb. 8 letter to Committee Chair Maria Cantwell (D-WA) and Ranking Member Ted Cruz (R-TX); President Biden had it right in his State of the Union address on Feb. 7, when he said "I know most cops and their families are good, decent, honorable people. The vast majority. They risk their lives every time they put that shield on." The vast majority of the brave men and women who work tirelessly to serve and protect our communities every day do so honorably. And while NAPO supports improving policing practices, accountability with due process, and training in law enforcement, any policy must take into consideration the concerns and needs of both law enforcement and the communities they serve. The George Floyd Justice in Policing Act does not do that. It is a flawed bill rife with bad policies of which the entire premise is that all cops are bad; NAPO priority legislation, the Protect and Serve Act, H.R. 743, was reintroduced. NAPO once again pledged our strong support for this bipartisan legislation, which would provide for new criminal provisions for deliberate, targeted attacks on officers; Solicitations for the FY 2023 Connect and Protect: Law Enforcement Behavioral Health Response Program are now available. This program is part of the Justice and Mental Health Collaboration Program (JMHCP), which has long been a priority for NAPO as it supports crisis intervention teams and training programs for law enforcement and corrections personnel to identify and respond to incidents involving individuals with mental health conditions; and with the enactment of the Police and Fire Healthcare Protection Act as part of the Fiscal 2023 Consolidated Appropriations Act at the end of last year, the HELPS Retirees provision of the Pension Protection Act of 2006 will now be easier for pension plans to implement, and more public safety retirees will be able to take advantage of this important benefit. NAPO is now working to increase that benefit from $3,000 to $6,000 and worked with Rep. Abigail Spanberger (D-VA) to introduce the Public Safety Healthcare Retirees Act.
For more on these and other law enforcement related legislative issues, please click here for the Feb. 10, 2023 Washington Report.