KEEGO HARBOR POLICE EXPANDS POLC COVERAGE
By Jennifer Gomori, POJ Editor
Keego Harbor may be small, but the community has seen an increase in activity in recent years, prompting the City's Part-Time Police Officers to seek Union representation.
"Keego Harbor is one square mile, but it's grown so much," said Robert Alonzi, Keego Harbor Patrol's Local Union President. "We're sandwiched between Pontiac, West Bloomfield and Waterford, so we're busy at times. We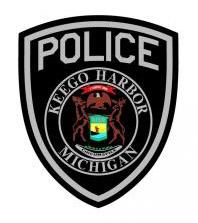 border a large lake – Cass Lake – and last Fourth of July we had 15,000 people show up and we ended up needing quite a few officers for that day."
Since Keego Harbor Full-Time Officers have been pleased with their Police Officers Labor Council (POLC) representation for over 30 years, the Part-Timers voted to join their POLC unit in March 2023. "We're a small unit and it would make no sense to separate them, where it's one group over the other," Alonzi said. "We have three Part-Time and five Full-Time members. We want to foster an environment where they wouldn't feel as isolated from the Full-Timers as they have in the past."
The Part-Timers chose POLC for benefits that would improve hiring and retention. "With the climate in law enforcement, like every other agency, we're finding we're having a difficult time hiring people," Alonzi said. "Number one, in this day and age, it's almost impossible to find anybody part-time let alone full-time. Basically, we did it to attract part-timers as an added benefit. Due to the size of our department, we end up with people who are retired and transitioning (moving back to the state). We just got back up to full staff."
Another selling point for the group was the ability to obtain low-cost legal representation through the POLC's involvement with PORAC Legal Defense Fund. With PORAC coverage, Keego Harbor Police, who face civil or criminal proceedings related to their profession, have the assurance they are covered with legal representation.
"POLC representation provides an added protective layer as well for an officer-involved shooting or anything that might arise," Alonzi said.
The group is pleased Keego Harbor's Police Chief is supportive of the Part-Time Officers joining the Union for added protection, Alonzi said. Keego Harbor Part-Time Officers are now working with POLC Labor Rep. Jim O'Connor and Full-Time Officers while sharing the same benefits as Full-Timers.
"The POLC provides a lot of resources with yearly updates with labor employment issues and it gives the Part-Timers a bit of a voice in the department and how things are run," Alonzi said.
The Full-Time group's prior contract expires in June 2023, so the next agreement will be negotiated with Part-Time Officers' input.
"This is something we've been trying to do for years, but unfortunately the older (Full-Time) people who retired never wanted it," said Alonzi, who has been with the department since 2005. "The newer people are more amenable to it. I think it's a good transition and I hope it's beneficial to everyone."